'The Magic Garden' An intervention completed, Chile.
Posted on February 27, 2014 by admin
The '1st International Urban Mosaic Intervention' was a collaboration devised by Chilean mosaic artist and art director, Isidora Paz Lopez working in partnership and funded by The Municipal of Puente Alto.
The project was designed to unite 80 international and 20 Chilean mosaic artists to collaborate transforming the appearance of the facade of the Municipal building in Puente Alto, Santiago, with mosaic flora and fauna from Chile.
The collective of artists' public art mosaic would share an international legacy of connectivity, urban art collaborations, skill sharing and promote engagement between artists and audiences. The people of Puente Alto gained an educational and environmentally enhancing urban art mural that would strengthen their sense of pride for the district and celebrate the wildlife and plants of the region, through the thematic 'Magic Garden'.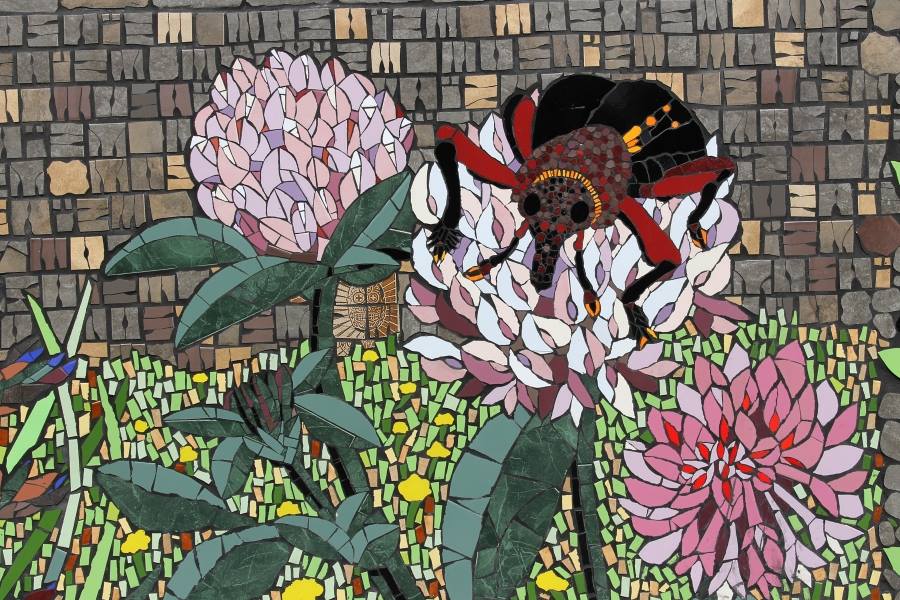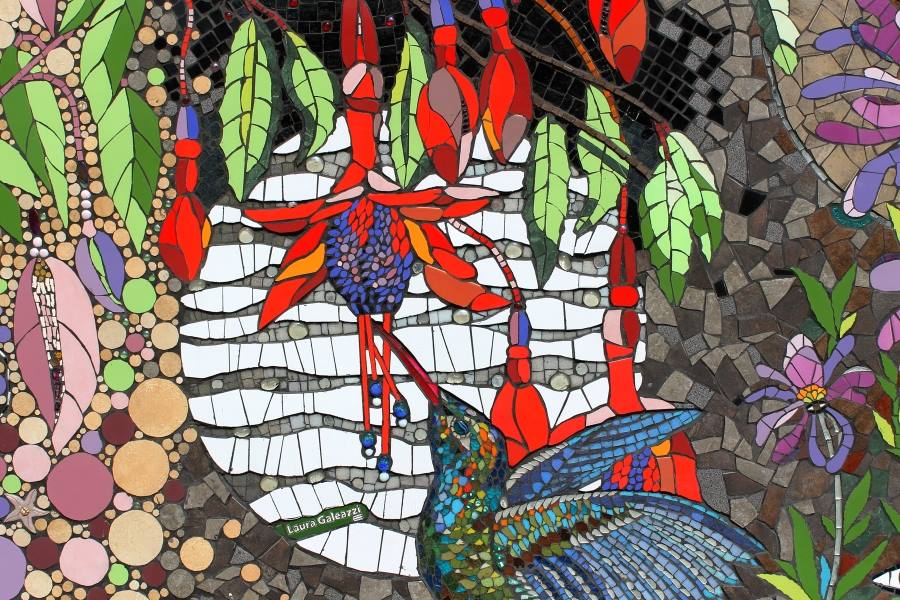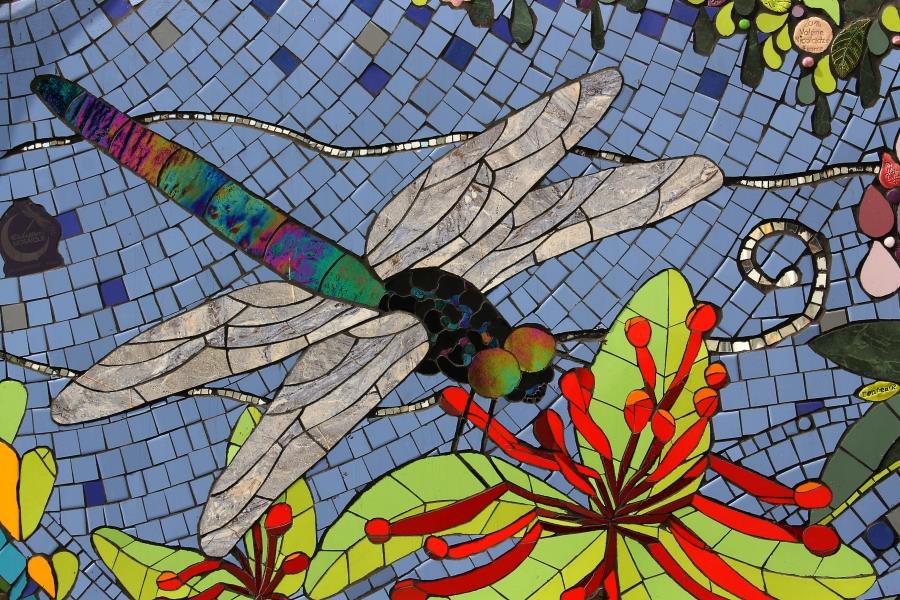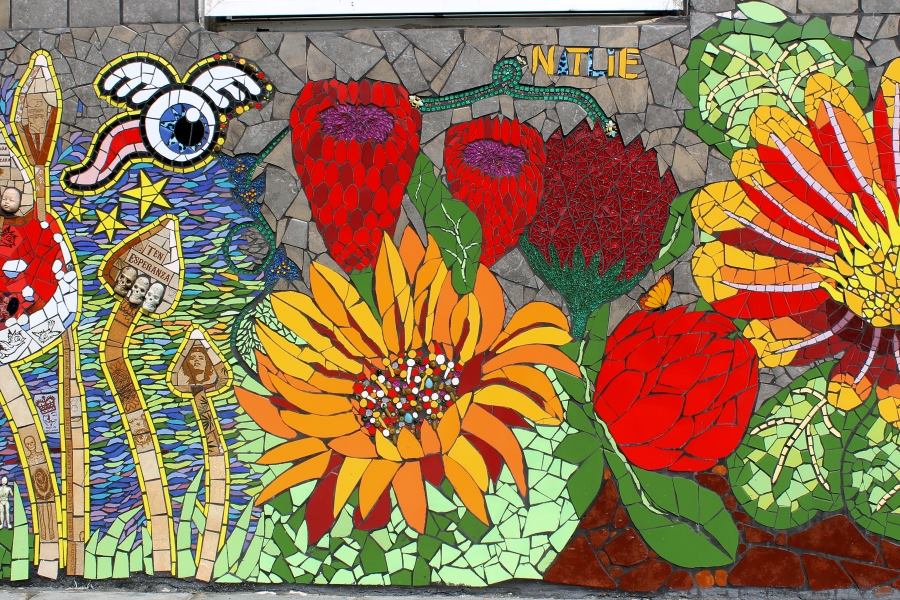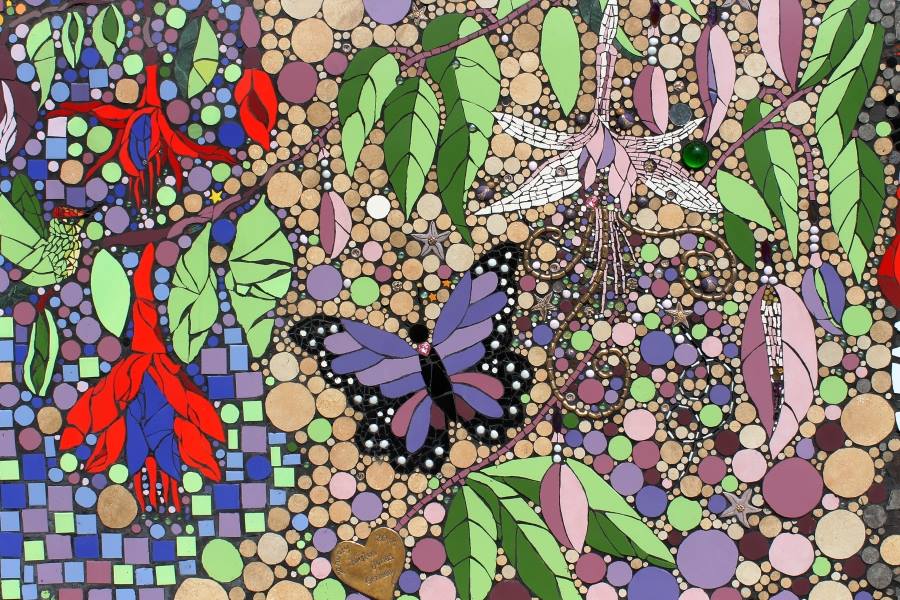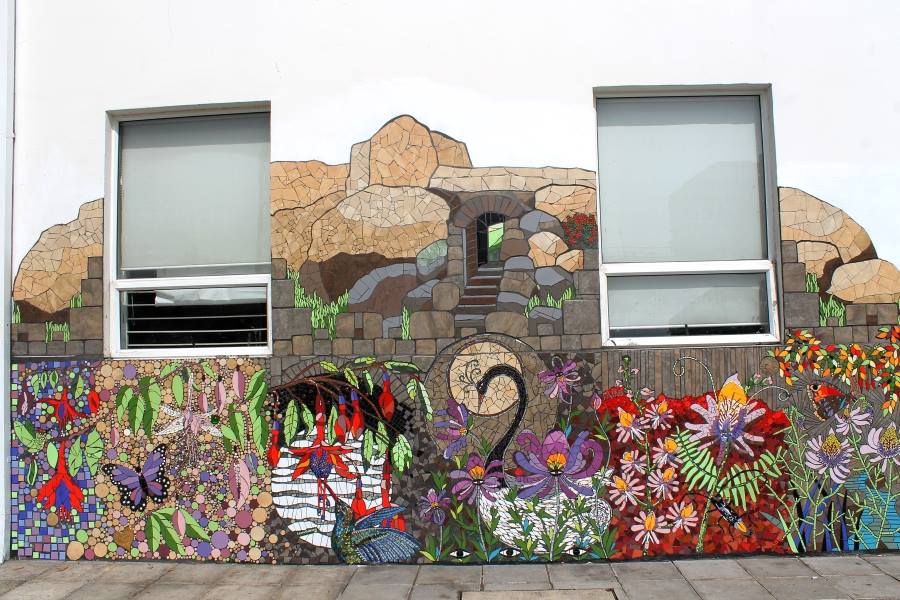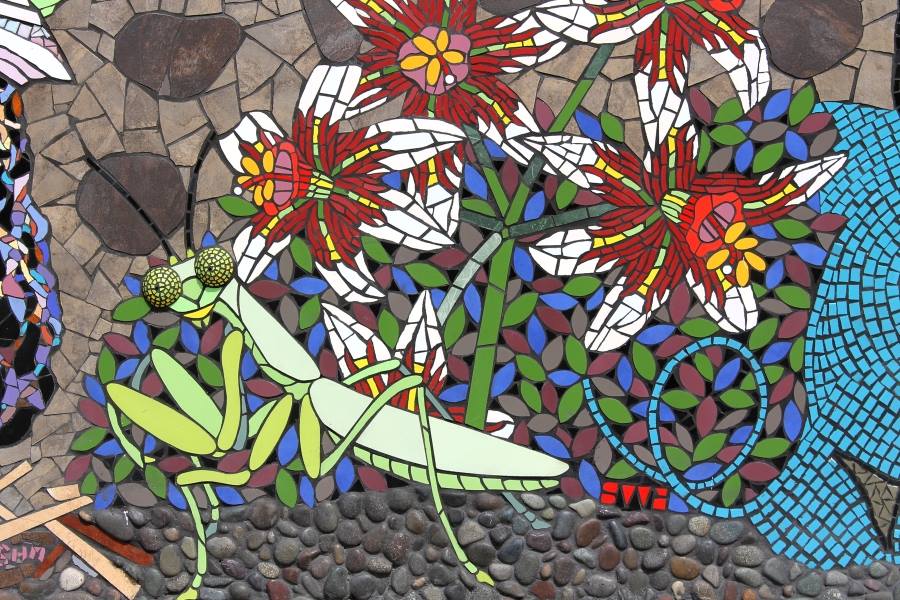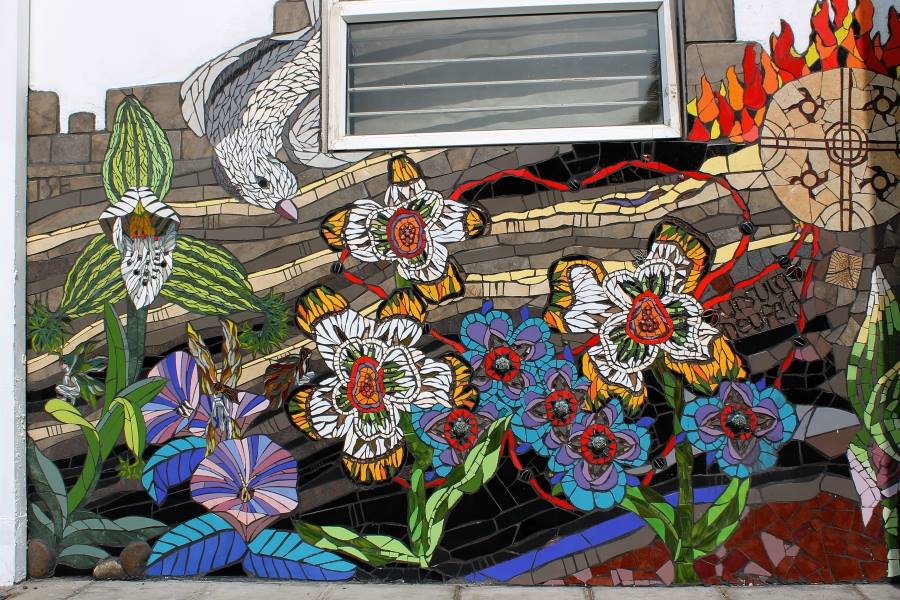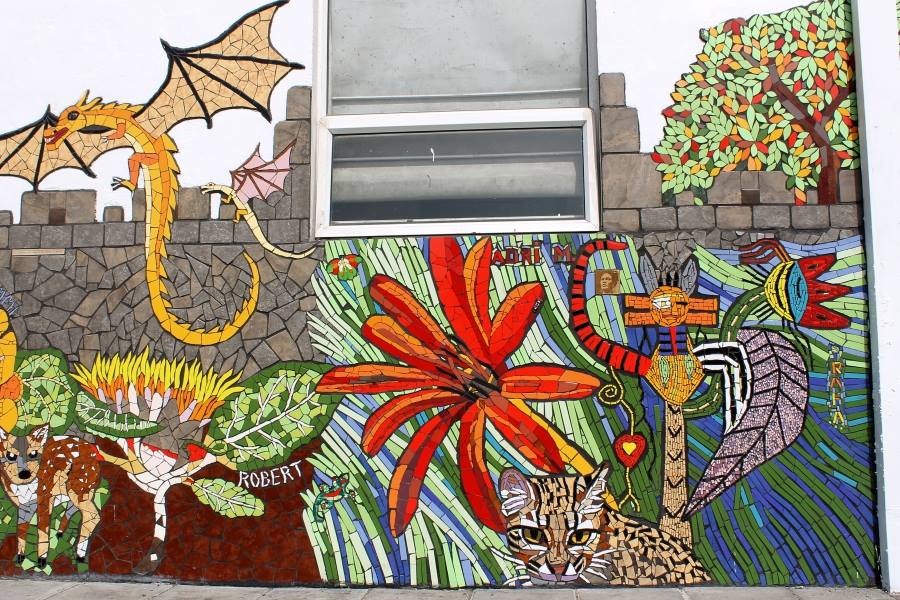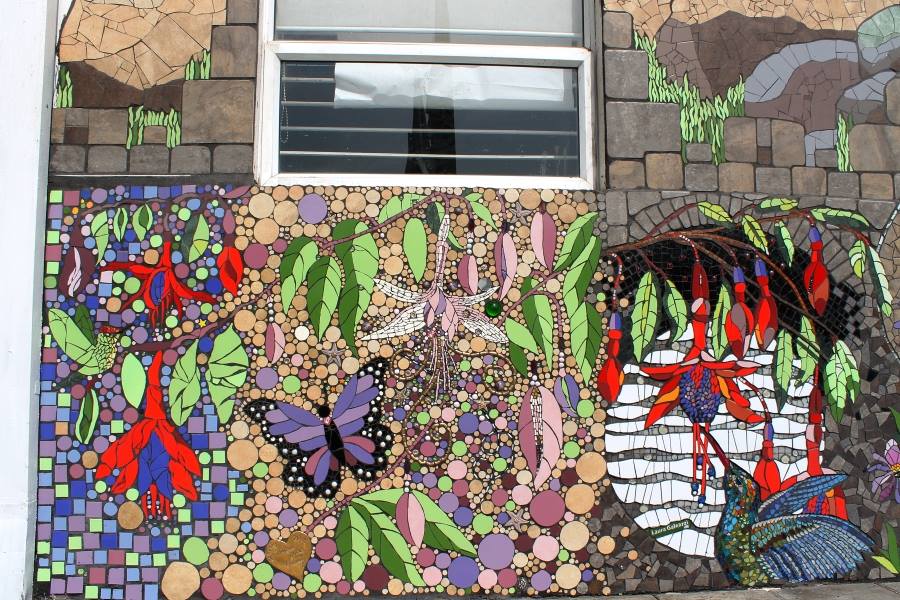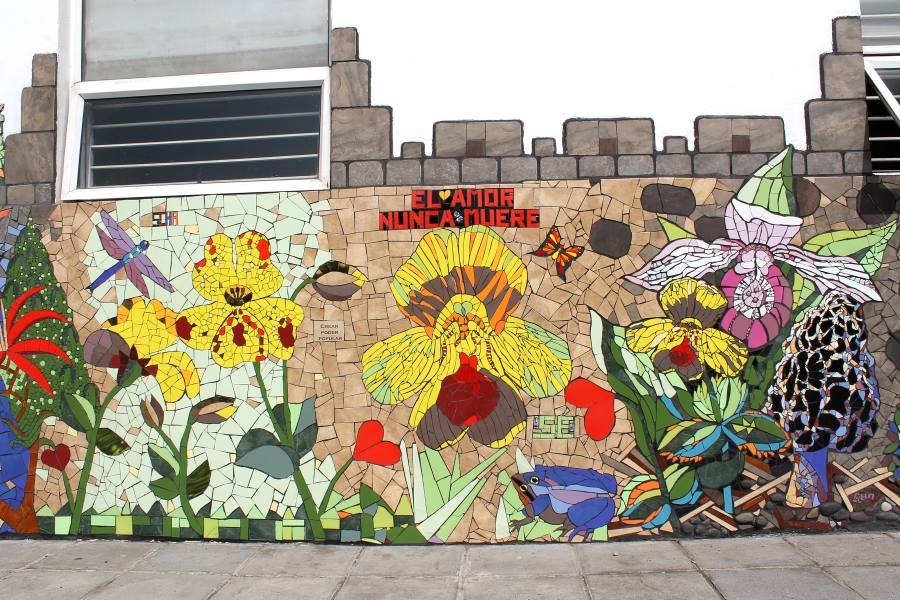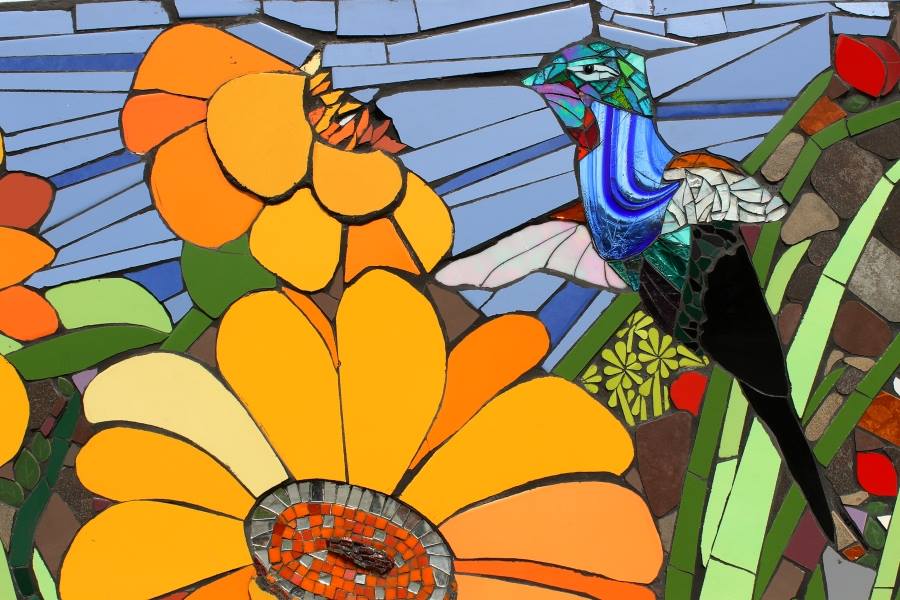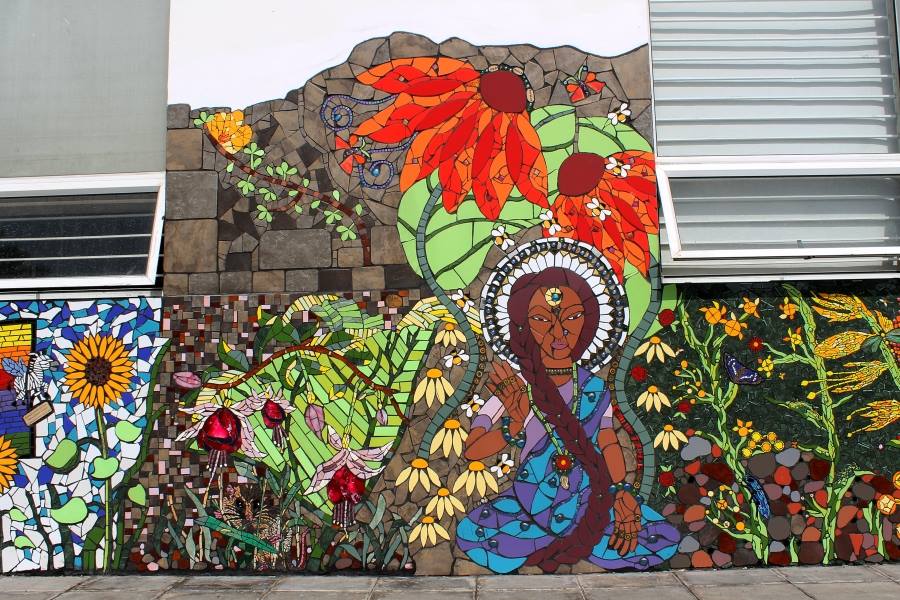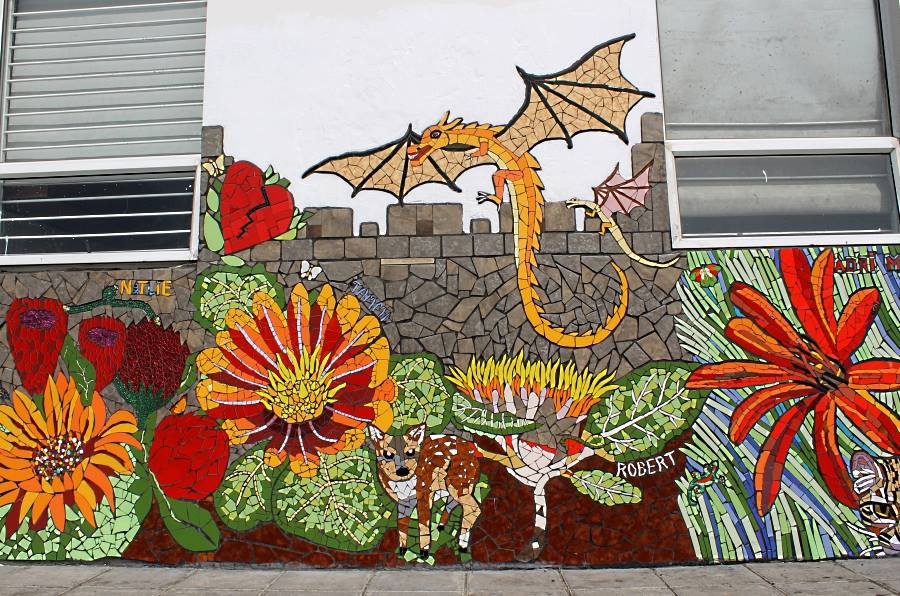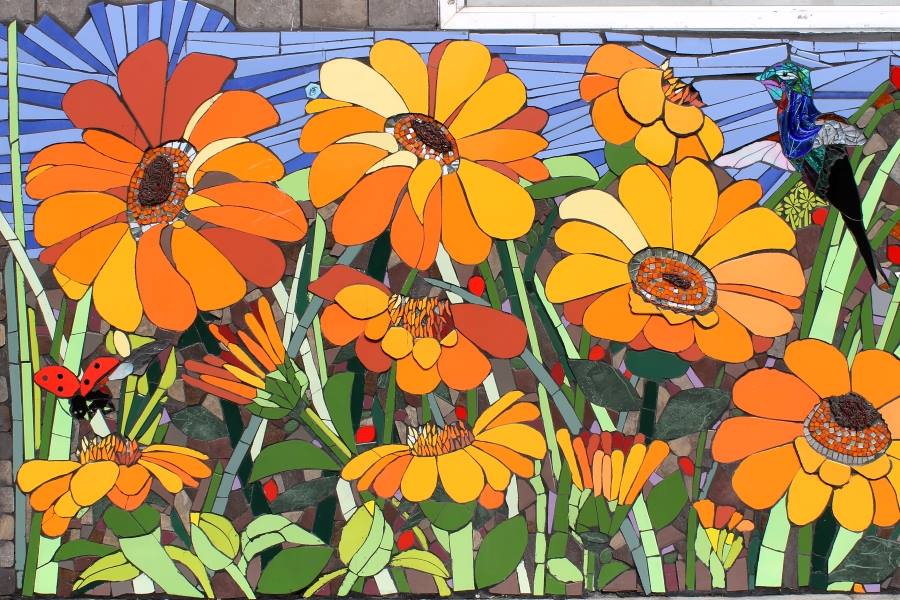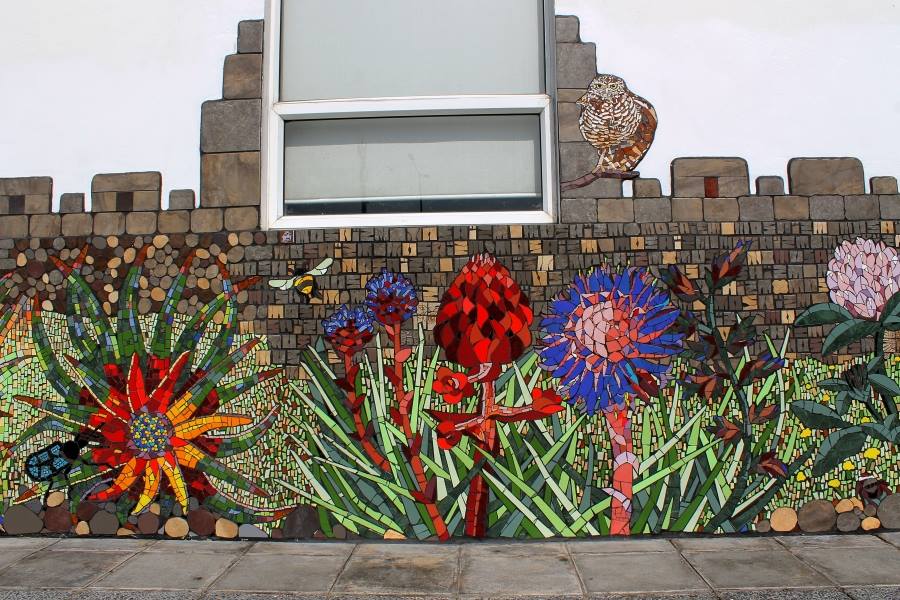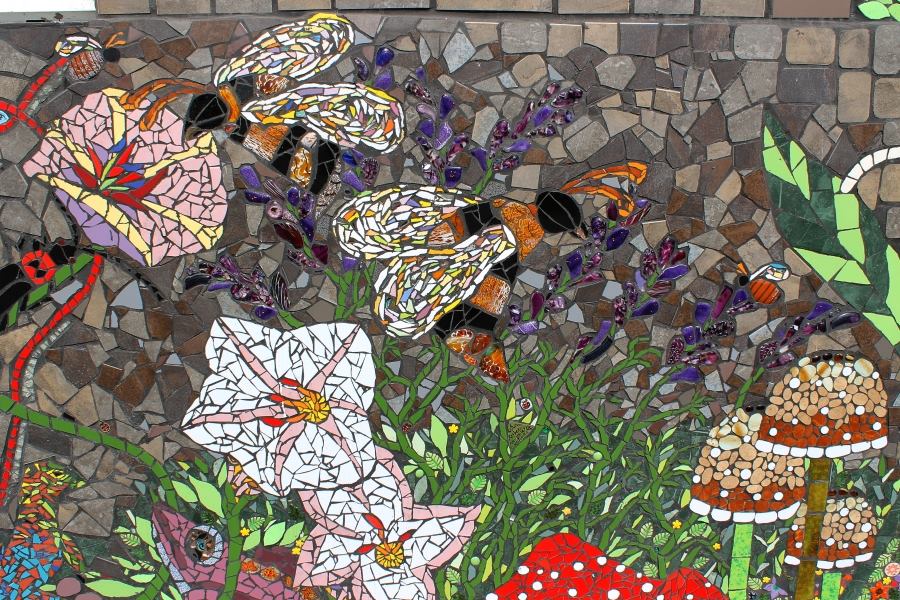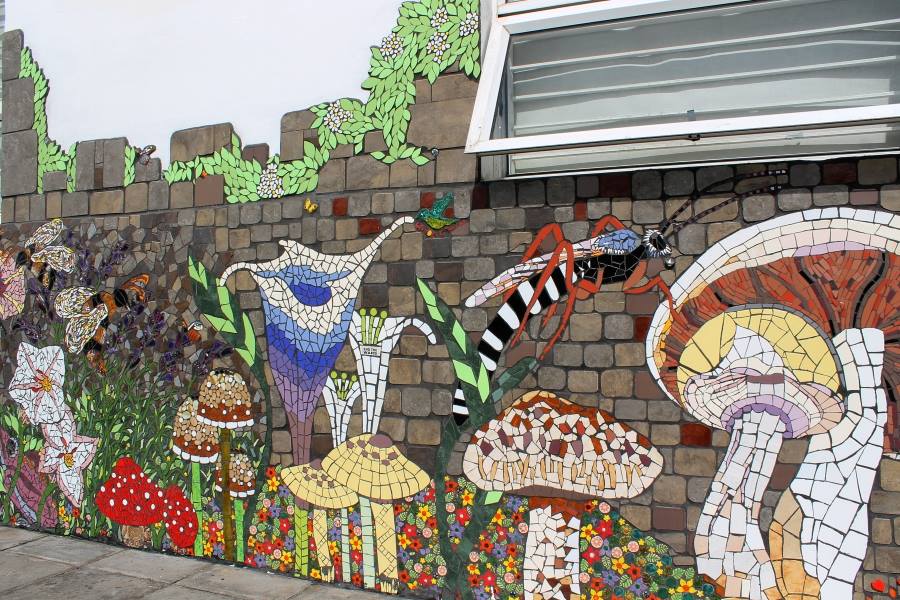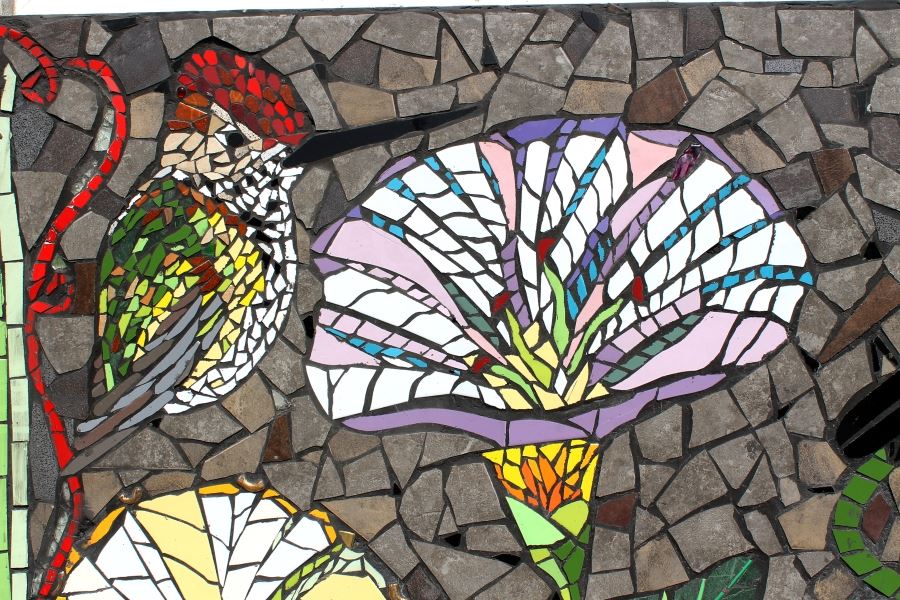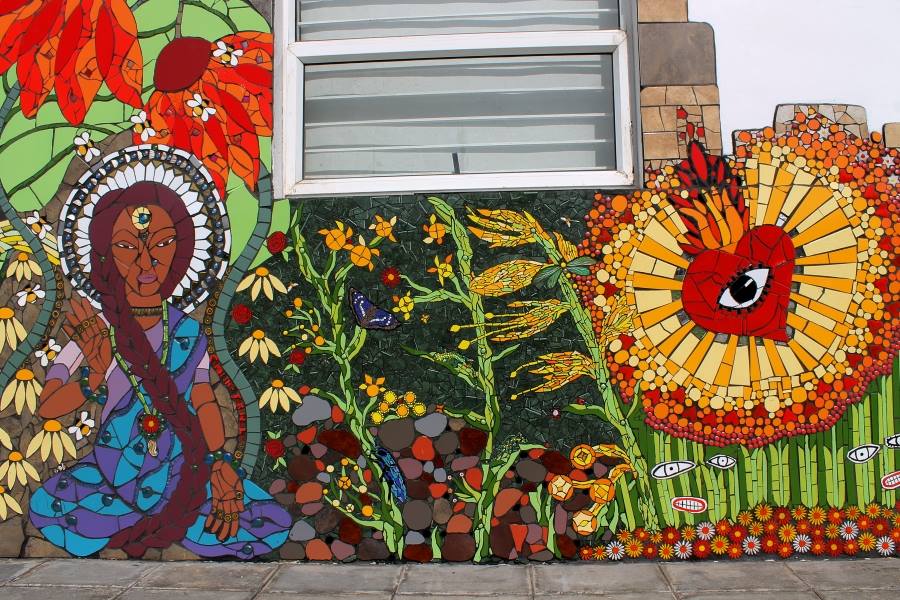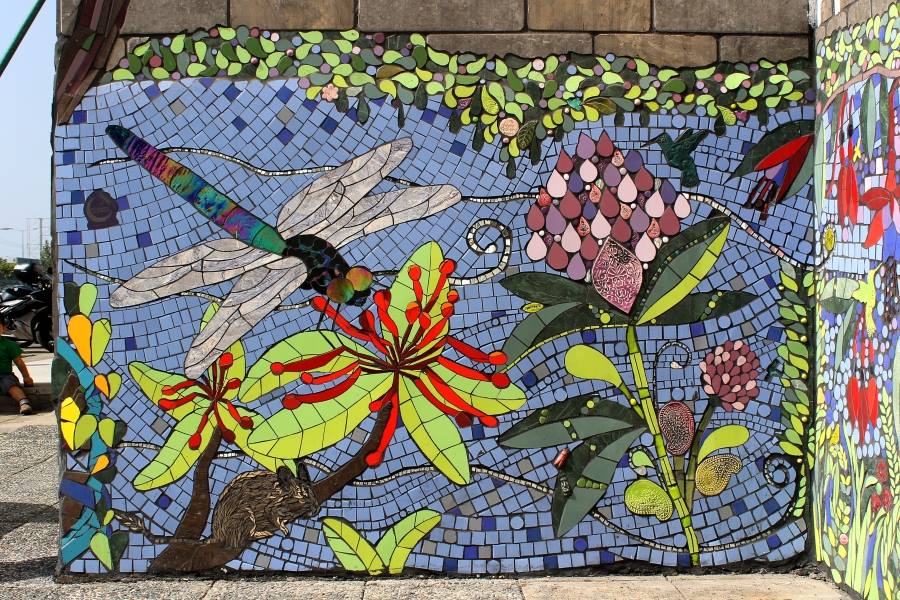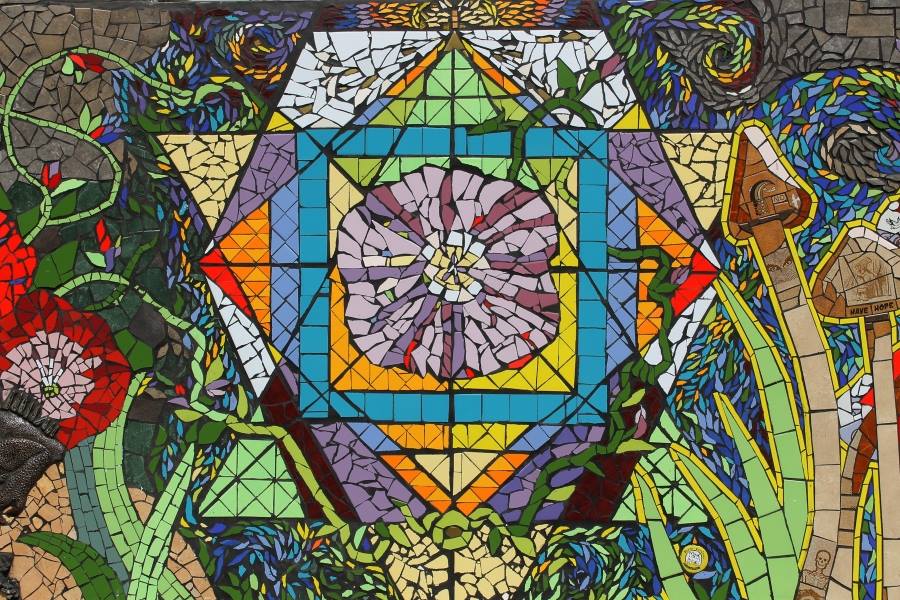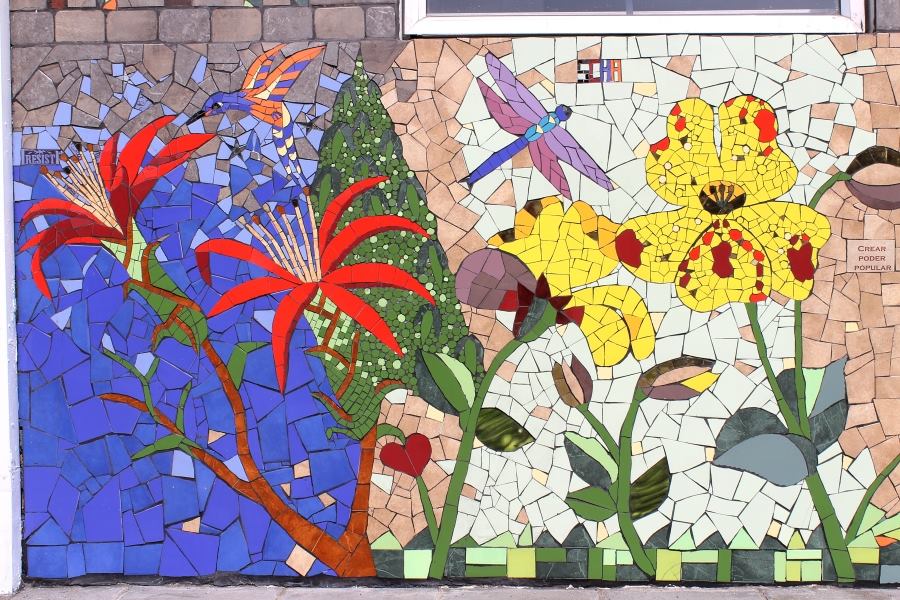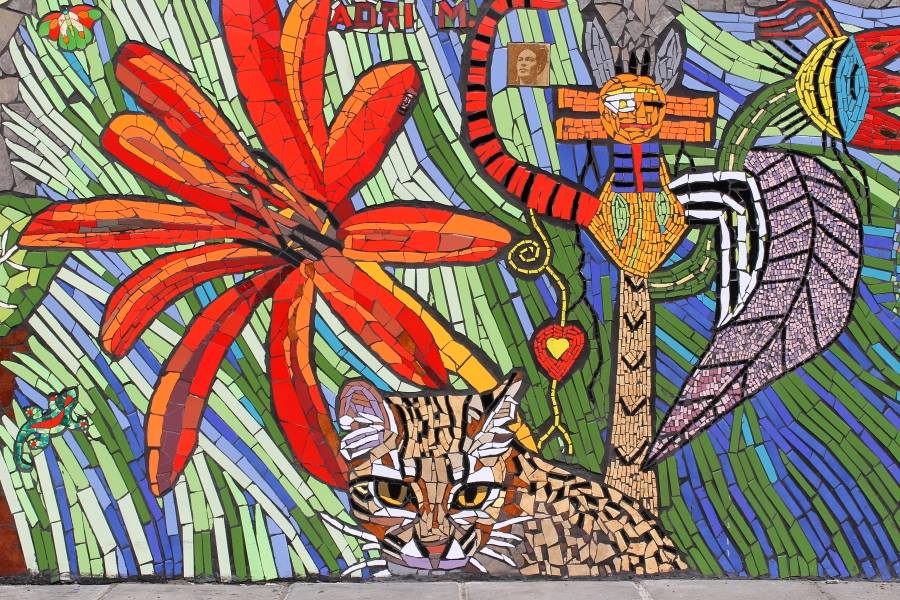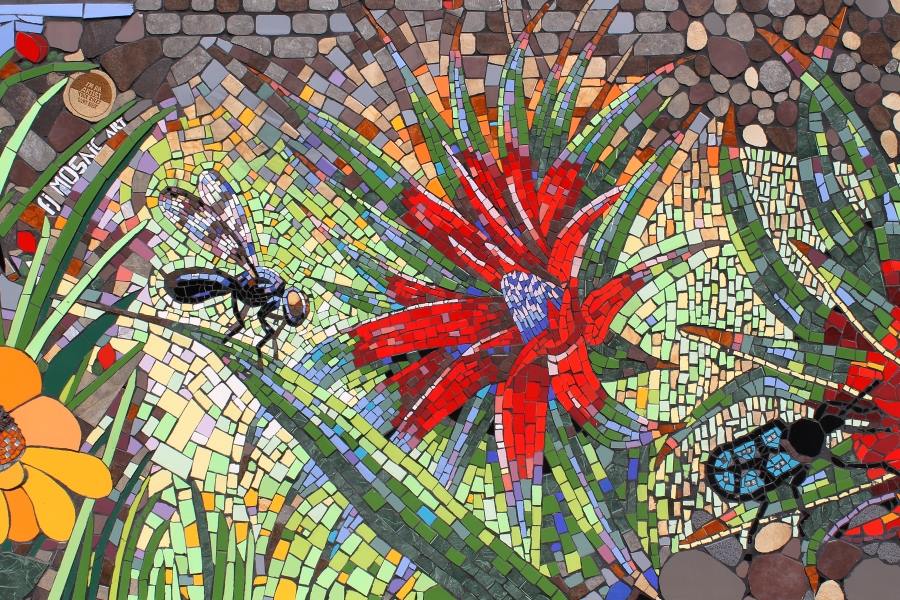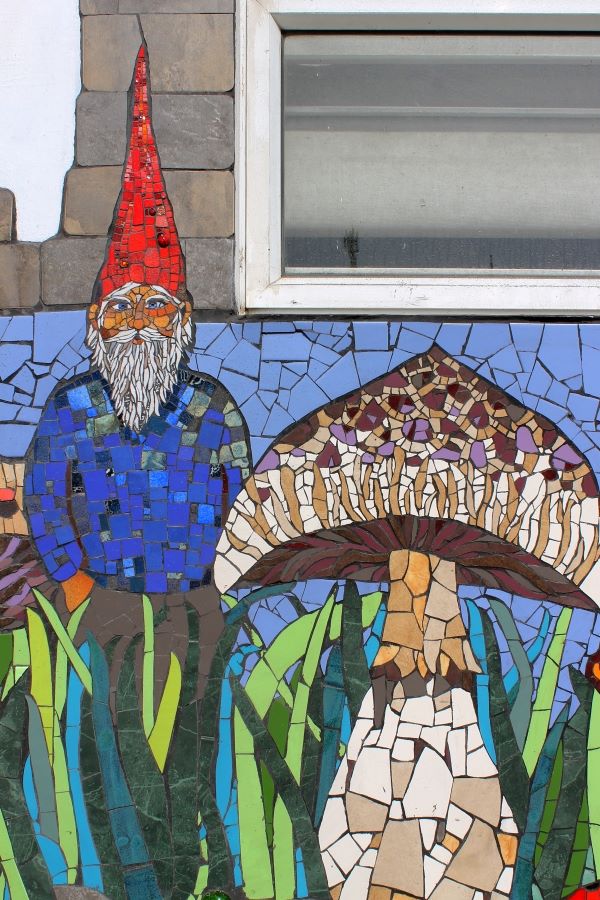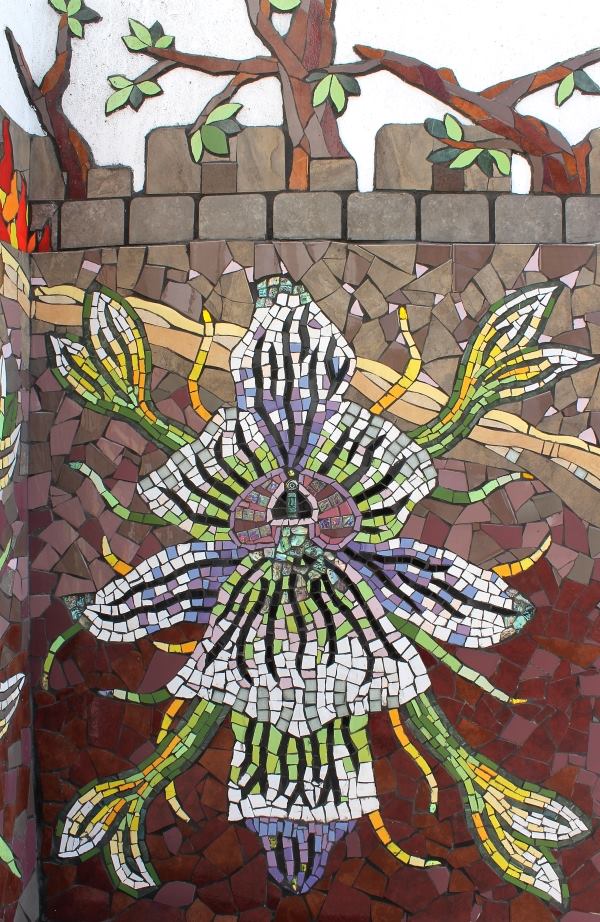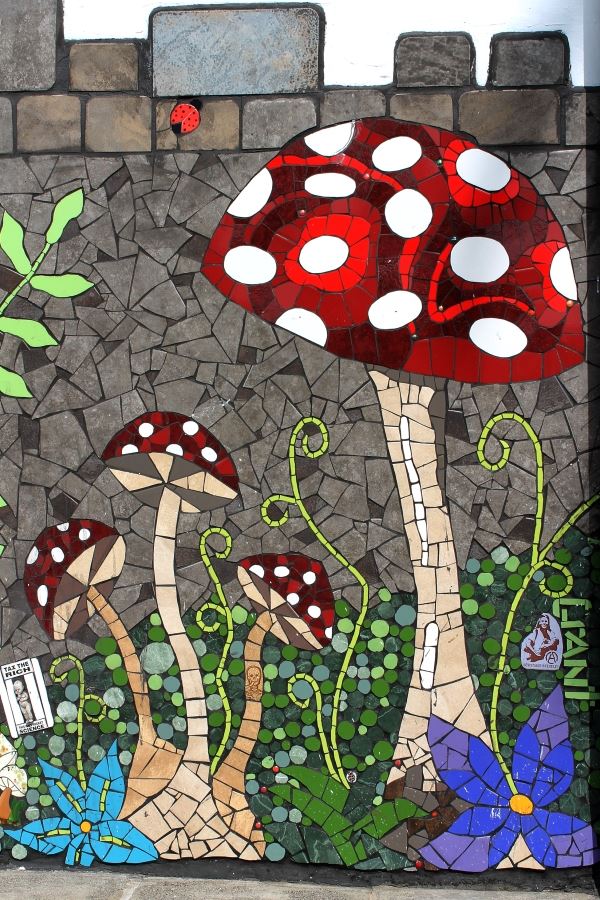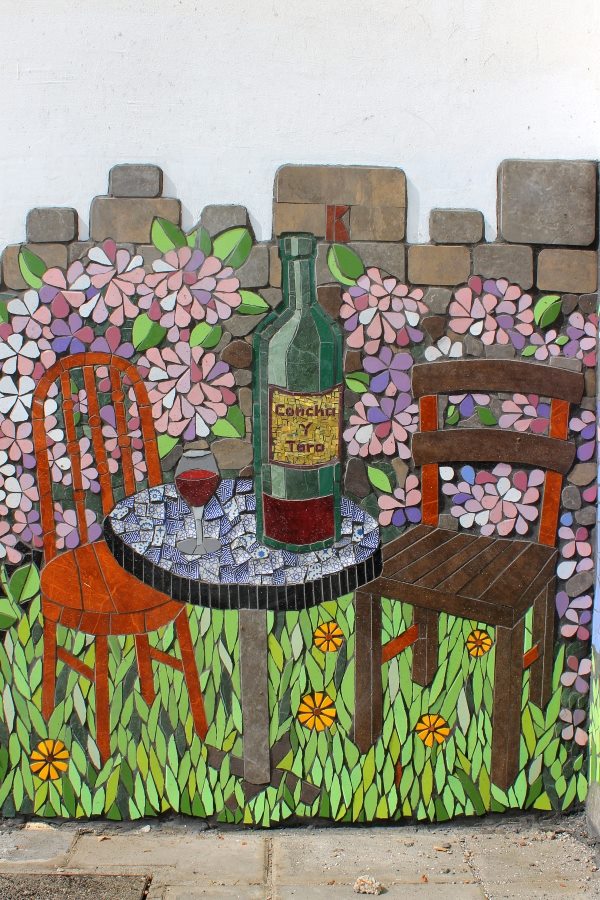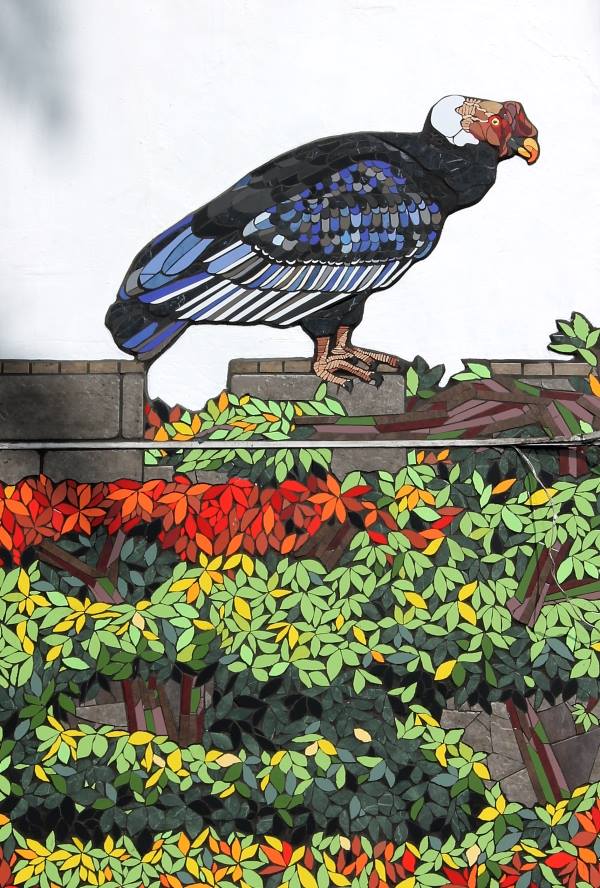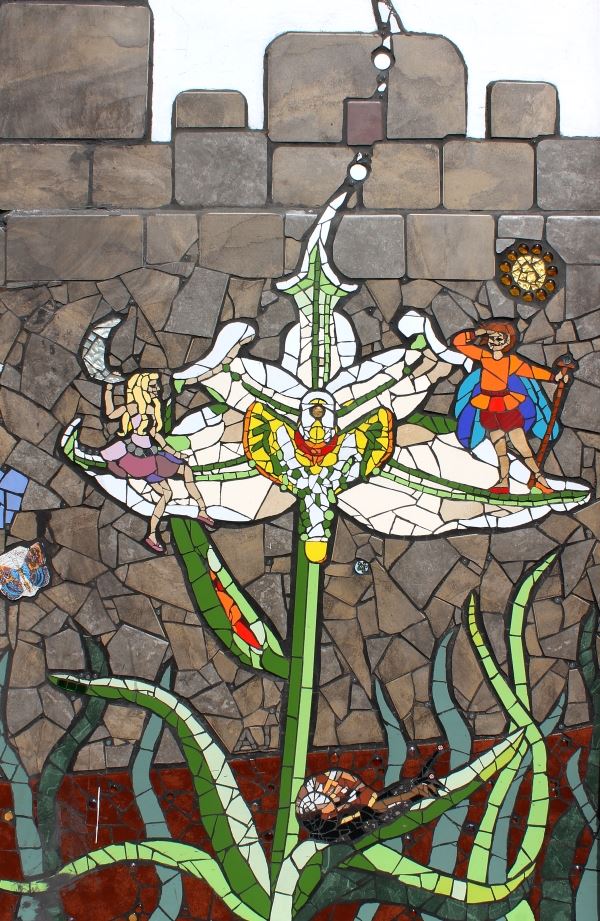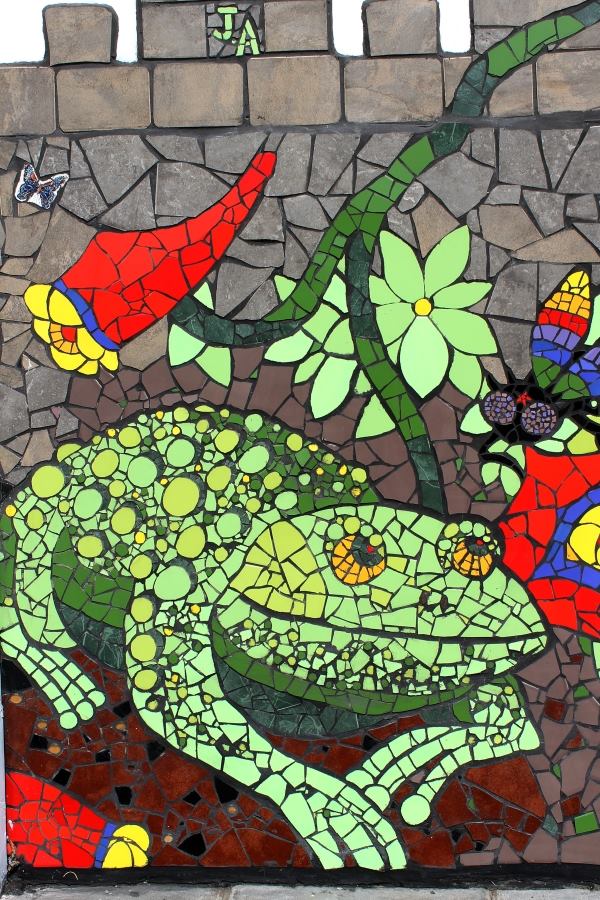 Collaborators feedback and film links
"Stephanie my friend, I have a sea of words but all in Italian. I don't know if I'll be able make sense to these words speaking in English. Let me try! The word mosaic is the most overused word in the world to indicate anything that is composed of several parts of different things. Our experience in Chile should be elected in total representation of the meaning of mosaic: mosaic of people from different countries, different ideas, different goals, different experiences, who together make big mosaic murals ... the mosaic becomes a message... in this sense we have not only made a mosaic but we were a mosaic!" Annapoala Franceschi, Italy.
"Annapaola, you are right and we understand what you write And it's true. We are part of à wonderful human Mosaic." Cathrine Prioli, France
"Then there is the very real growth as an artist: not only from working with other artists but also the experience of all the emotions along the way that contribute to your own development: excitement and amazement to be there, pride and the obligatory self-doubt that creeps in somewhere. But above all there was an over-riding feeling of positive energy that comes from collaboration and I think everyone felt it, especially on the last days when we all had to make our individual work become one with our neighbours. There is the feeling that together we have produced something amazing." Tamara Froud, England.
'The project was an incredible opportunity for self expression and personal growth, balanced beautifully amongst the inspirations of different cultures, whilst being surrounded by education and an informative experience. An experience and journey I feel privileged and honoured to have been a part of" Stephanie Roberts, Wales.
Made in Chile - Stephanie Roberts mosaic
Chilean production film - PUENTE ALTO LA CAPITAL DEL MOSAICO
1st international mosaic intervention - fj mosaic art